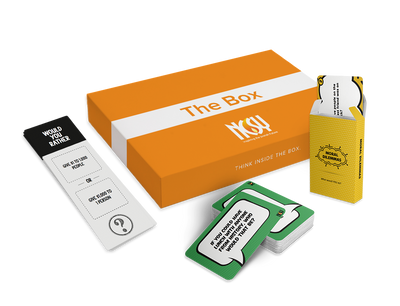 What is The NCSY Box?
The Box contains three sets of Jewish educational cards that are meant to spark interactive conversations and ideas. Whether at a Shabbos table, family trip, or just a get‑together, The Box will have everyone talking.
Just One:
The NCSY Haggadah
With its captivating layout and moving graphics, NCSY's "Just One" Haggadah offers "just one" powerful and resonant idea on each section of the Passover Seder. Specially designed with millennial Passover participants in mind, this Haggadah is sure to renew the Passover experience for you and your family.